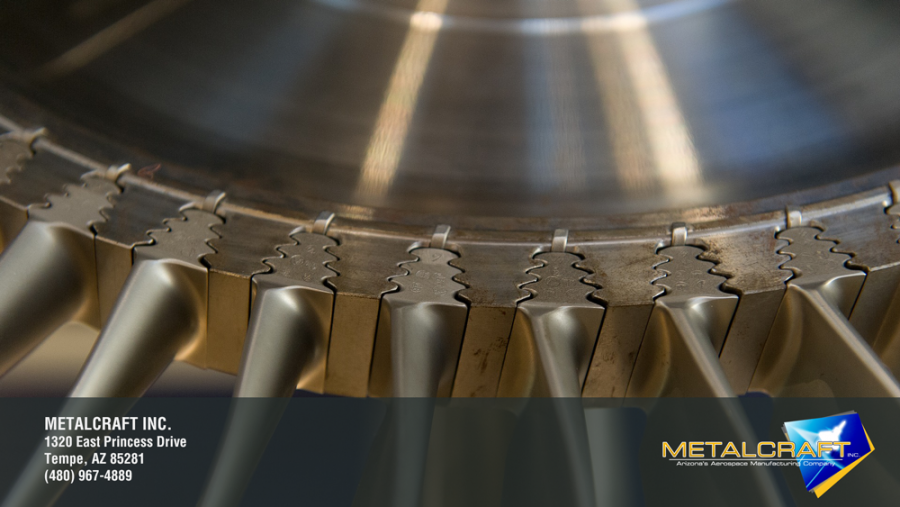 New advancements in machining and classic materials has paved the way for increased heights of success when it comes to the quality and production of commercial and aerospace machining. With the demand for parts necessary for landing gears and engines increasing, new methods to cut and handle older metals, like alloys, have breathed new life into various metals, such as titanium. At Metal Craft Inc., we embrace these new advancements to enhance milling and machining of commercial and aerospace projects.
Advancements in Machines and Methodologies
The adaption and implementation of new low-frequency machinery, which slows spindle speeds, reduces chattering while prolonging the life of the tool. Not to mention, the use of high-end tool tapers hold better to enhance durability for more precise and accurate cuts. With the increase in spindle torque and horsepower, new designs have helped to lower amplitude vibrations to ensure tightly controlled cuts for less error.
Smarter Machines for Precision
As technology continues to diversify, machines are getting smarter. New technology is added as a feature to machines to automate the detection of vibrations, cutting edges, and thermal effects. This allows constant monitoring to reduce the risk for complications that may threaten accuracy and consistency. While any skilled commercial and aerospace machinist has developed a sixth sense to tell when a machine needs slight adjustments, these new features help to enhance human decision making through earlier detection.
Commercial and Aerospace Machining
Metal Craft Inc. embraces the current advancements in commercial and aerospace machining to deliver consistent, high-quality results through continual improvement. As a trusted aerospace machining company in Tempe, AZ, we are backed by performance-measurable data when working with our global clientele.
If you have a commercial or aerospace project that cannot be compromised in quality, choose a leader in the industry. Contact Metal Craft Inc. today to experience the difference with superior machine work.